assist-Mi and Gett Taxi for disabled travellers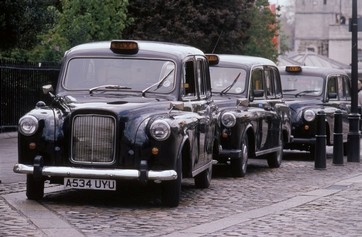 In another demonstration of smart phones improving accessibility, news of a collaboration between assist-Mi and Gett Taxi, the black cabbies' riposte to Uber.
assist-Mi helps users contact service providers directly.
assist-Mi is a free smartphone app which uses a combination of "Smart" location-based technologies and two-way messaging to put the user in direct contact with a service provider, so that they can request real-time assistance at the touch of a button. It aims to remove some of the barriers which make it more difficult for disabled people to access goods and services.
The app allows the user to create a personalised profile with their access needs, so that service providers understand what assistance and adjustments will be required, and the user will know that they can arrive at their destination, confident of an accessible welcome.
assist-Me and Gett Taxi have partnered up to make using black cabs easier
The partnership between assist-Mi and Gett will make it easier and more cost-effective for disabled travellers in London to use black cabs.
Gett, a smart phone app for hailing taxis, is offering assist-Mi users a free business account, which gives them a priority five minute booking service; fixed prices for longer journeys; savings of up to 30% on metered fares; and consolidated taxi receipts – very useful if you need to submit claims for Access to Work, for example.
Both assist-Mi and Gett can be downloaded free from the iTunes App Store or Google Play.
Read more http://www.independentliving.co.uk/industry-news/assist-mi-to-a-cab/