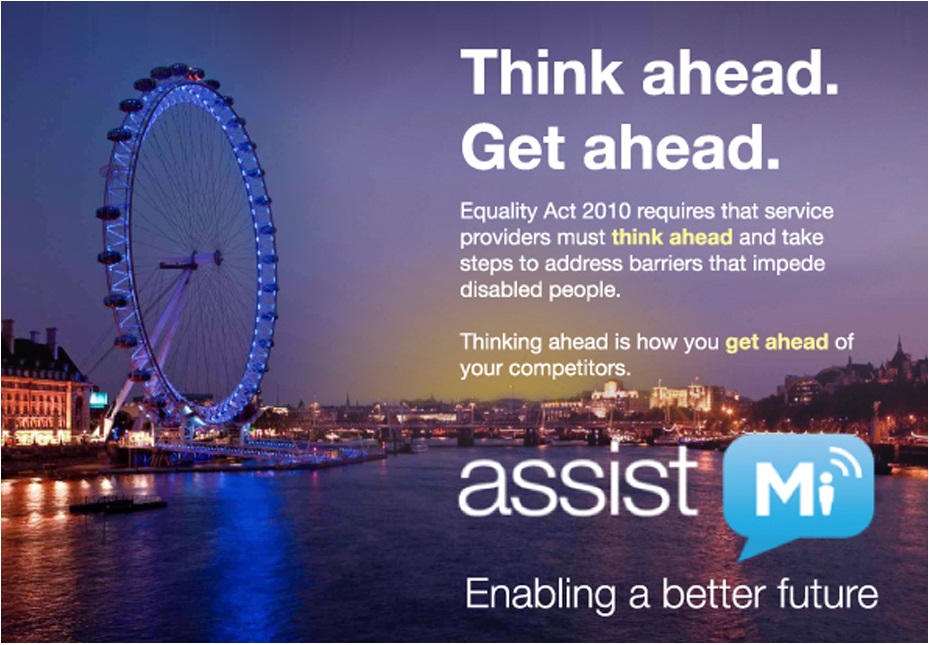 What is assist-Mi
assist-Mi is the ultimate concierge service, enabling your disabled customers to access your premises and fully utilise the available facilities.
assist-Mi covers a wide range of sectors including motoring, rail and air, as well as locations such as offices, hotels and petrol stations.
assist-Mi is a free downloadable app for customers.  When a customer requests assistance, you are alerted to their request; you can track their progress and provide them with the required assistance upon arrival.
Break down barriers faced by your disabled customers; comply with the Equality Act 2010 and avoid hefty fines for not anticipating disabled customers' needs; provide efficient customer service; get assist-Mi now.
---