assist-Mi® is an assistance app that offers help to disabled users on the go, giving you more independence when accessing everyday goods and services.
The assist-Mi app removes barriers and connects the user directly with service providers to request real-time assistance at the touch of a button.
How to get the best out
of the Coventry pilot
Between September 2015 and March 2017, assist-Mi is partnering with various organisations and businesses in Coventry to see how the app can benefit customers to access locations, goods and services.
Coventry has the ambition to become a more accessible city in line with its role as a Marmot City and reducing inequalities for its citizens. It's looking to change the face of assistance across the city and in the pilot, will include many locations and service providers in the city. We are hoping that the numbers of venues taking part will expand throughout the city in the coming months.
If you are a resident of Coventry or are going to be visiting the city centre over the next few months, you can benefit from using the app to request further assistance.
Once you have downloaded the app, have a look to see what services are available in the Coventry area. It is then a fairly simple process. A service provider will be able to receive your request and send their acknowledgement.
For more information regarding activities in Coventry community and transport options to promote choice, please visit the 'Getting out and about' section of Coventry City Council's website here.
Step-by-Step
Download the assist-Mi app on your mobile device, iOS or Android.
Register with Mi-Profile.
Request assistance at one of the Coventry pilot partners.
The pilot in Coventry will run at the service providers listed below until the end of March 2017:
Public Services
The Council House
Civic Centre 1
Citizens Advice Coventry
Central Library
Voluntary Action Coventry
Culture Coventry
Coventry Transport Museum
Priory Visitor Centre
The Herbert Art Gallery and Museum
Education and Employment
Coventry University - The HUB
Coventry University - Lanchester Library
The Job Shop
Remploy Coventry
Retailers
NatWest Bank Coventry City
NatWest Bank Earlsdon
NatWest Bank Walsgrave Road
Shopmobility Coventry
Unite Sandwich Bar
Drapers Bar and Restaurant
Attractions and Entertainment
Belgrade Theatre
Coventry Sports and Leisure Centre
Coombe Country Park Visitor Centre
Adult Education
Coundon Court School
Finham Park School
Henley Green Community Centre
Radford Children's Centre
Broad Street Centre
Moat House Leisure & Neighbourhood Centre
Willenhall Education, Employment and Training Centre
Stoke Park School
Bell Green Library
Gosford Asian Day Centre
Cheylesmore Community Centre
Navigation, Valley House
Harp Place
Hereward College
Tile Hill Library
Stoke Aldermoor
Muslim Resource Centre
City College Coventry
St Augustine's Children's Centre
John White Community Centre
Salvation Army
Stoke Heath Community Centre
Sign Up Your Business Now
For more information on how your business can benefit from being part of the assist-Mi Pilot in Coventry
Contact us here:

Want to be part of our Coventry Pilot - find out more
HERE
Come and Join Us in changing the world!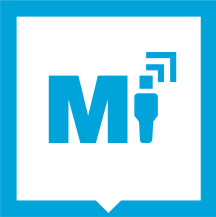 Why is the app unique?
The assist-Mi® app uses simple to use GPS technologies and two-way messaging, so service providers are ready for the disabled users' arrival. Requests for assistance can all be made and accepted in real-time.
The service provider will understand the accessibility needs from a user's personalised Mi-Profile™, so that you can arrive with full confidence that your individual requirements will be acknowledged.
The app also provides a directory of service providers, shops and offices that are accessible and can provide assistance. You can also find out about their accessibility arrangements and services offered.
assist-Mi's unique features include:
Mi-Profile ™ - presenting users' accessibility needs, enabling the service provider to change the assistance to suit the individual.
assist-Mi Messenger - enabling communication between user and service provider when requesting assistance.
Smart GPS Technology - alerting the service provider to the users' arrival.
Accessibility features for simple app navigation.
What people are saying
An idea is only a revolution when we get feedback like this:
"This is it. We are living the future. Improving our world for more equality and accessibility."
#accessrevolution
Checkout the latest news in our blog
Here's the latest headlines: